Dr. Jerome Wagner
---
Dr. Jerome Wagner, Ph.D. is a clinical psychologist, psychotherapist, supervisor, and consultant in private practice. He is a faculty member in the Department of Psychology at Loyola University, Chicago. Among the earliest students of the Enneagram in the United States, Dr. Wagner's dissertation was one of the first written descriptions of the Enneagram and pioneered […]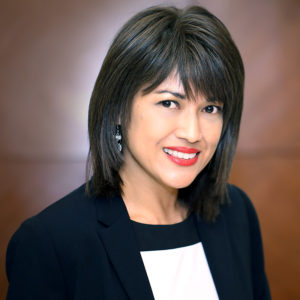 MARION NICOLE TEO
---
MARION NICOLE TEO is the Director at Peak Performers Training & Consultancy and the General Manager at EQ Asia. She is a 6 Seconds EQ Certified Practitioner and Six Seconds EI Coach, a Certified Enneagram Spectrum Facilitator and is also trained in the Enneagram Studies in the Narrative Tradition. Marion has attained the full Advanced […]
Dr. Granville D'Souza
---
Dr Granville Ed D'Souza, DBA Granville is the Managing Director of 6 Seconds SEA Pte Ltd which he set up in 2003. Prior to that, he started Peak Performers Consulting Group in 1999 which presently specialises in Neuro Linguistic Programming and various processes in therapy. He is responsible for bringing 6 Seconds to Asia with a strong commitment to enabling others […]
ICON BOXES
Fully customizable
Visual Composer for WordPress is drag and drop frontend and backend page builder plugin that will save you tons of time working on the site content.
Different layouts
Bootstrap makes front-end web development faster and easier. It's made for folks of all skill levels, devices of all shapes, and projects of all sizes.
SINGLE TESTIMONIAL
Nipa Barber
"Marion, thank you for the results of the Enneagram test. I found it useful and informative and it made me think about my personality and how I interact with others, especially my family. It really did bring home some truths about my way of making others dependent on me as a key part of my core style and how I overlook my own needs. This is something I can now work on improving.
I was a bit sceptical at first about it, but reading the report has made me realise it does make sense, particularly the fact that we have some of the other styles in our personality, which reveal when we are stressed or relaxed. It was in fact far more accurate than I expected and it is certainly helpful in my pursuit of self improvement.
I'd like to add that you are a patient and caring coach who gives the time, knowledge and explanation willingly and passionately and it is a pleasure to learn from such a committed teacher. Many thanks."
COUNTDOWN
You can start different promo-actions with Countdown module.
Civilizations around the world have been celebrating the start of each new year for at least four millennia. Today, most New Year's festivities begin on December 31 (New Year's Eve), the last day of the Gregorian calendar
CLASSES
Introduction:
Hard Working started:
Semi course stage:
Finals: